How to Qualify for Dealer Financing
Posted Monday, Jan 30, 2023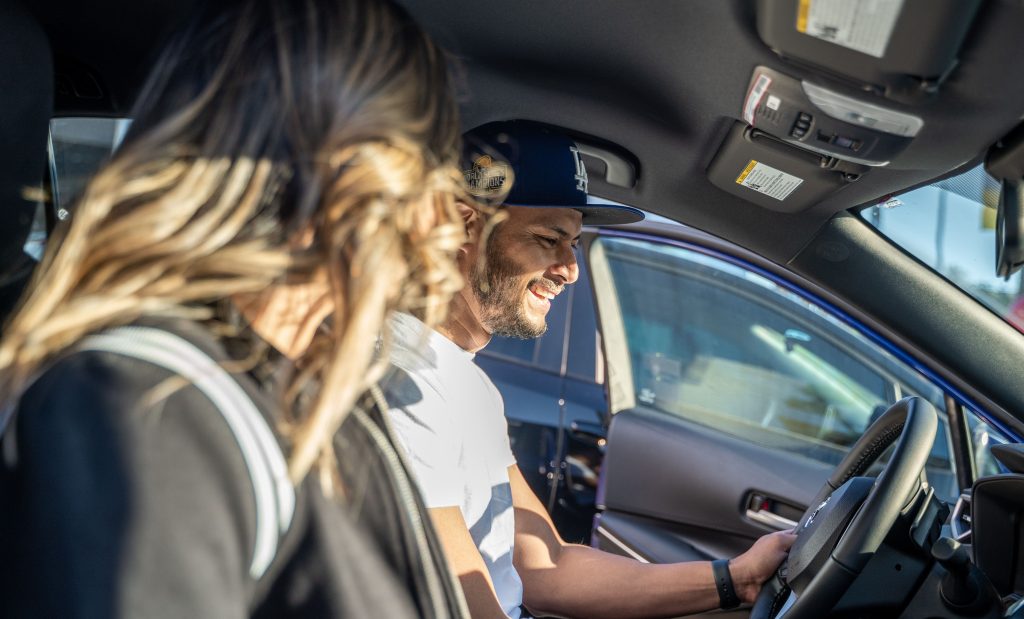 Dealer Financing: Helping Customers Get Financed
Dealer financing can help you get a much better rate than a middleman. Since car financing can be just as hard as looking for a car, it is important to rely on an experienced company to get you the best financing options.
Getting a higher interest rate at the start of your car financing journey can get you trapped in expensive repayment terms for a long time. A dealership is the best place to go for car financing options. With all credits welcomed and a great warranty program, you can receive ideal financing on a reliable car.
You can get your auto loan at dealerships without filling out multiple applications or going to multiple sources. You can get all kinds of credit options in one place.
What is Dealer Financing?
Car dealerships can be independent or a part of a bigger franchise. They usually work with multiple manufacturers and finance companies that can provide their customers with in-house financing options.
A dealership usually offers multiple financing options when buying a used or new car. This involves filling out an application and going through multiple loan options. You can then choose one option and apply for approval. Once approved, this is used to finance your car.
With all credits welcomed options, dealers can provide multiple kinds of routes to easy financing. Most car buyers may consider dealer financing as a last resort. However, often these dealers can provide solutions that other finance companies cannot.
You can go through different external financing options if you are looking for a more specific option. Try banks or online lenders to get loans with easy repayment terms. However, if you have poor credit or need easier and more affordable financing, it is best to contact your dealer and ask for financing options you can choose from.
Who Is a Suitable Candidate for Dealer Financing?
Despite a dealer offering you the best warranty program, you might often doubt the reliability of their car financing options. If you wonder whether dealer financing is a suitable option for you, go through the following benefits:
1.      Dealer Financing Provides All Credits Welcomed Opportunities
Dealer financing is often the last resort for people with bad credit. It might be hard to get a good deal at external finance companies if you want a loan but don't have good credit. However, dealers can get those loans through the same companies with a lower credit requirement.
2.      Dealer Financing Builds Trust
While external financing sources might not be trustworthy, dealers are looking out for your best interests. Rest assured that buying a car with a trusted dealer may save you from a massive down payment and higher interest rates that leave you with a large debt.
3.      Dealer Financing is Easier
If you don't know how auto financing works, using car financing options at a dealer can save you from the complicated paperwork. Through associated finance companies, dealers can connect you to the best option and take care of many requirements that make your car financing journey much smoother.
4.      Dealer Financing Provides Benefits
If you want to use extra benefits or reduced loan terms, it is best to contact a dealer for your car financing. Since a dealer is looking out for your best interests, they will usually get you many extra benefits for the best deal possible.
How Can I opt for Dealer Financing Today?
Dealer financing can get you all the benefits of a great deal on a car without any of the work. Since dealers know the intricacies of financing a car, you don't have to strain your brain thinking of ways to get a better deal. You can simply trust a reliable dealer to go the extra mile and get you the best option.
Here's how you can opt for dealer financing:
1.      Choose the Best Dealer
One of the most important steps in getting the best car financing option is to rely on the best dealer. You must go for multiple options unless you want to get that car fast. Go shopping for dealerships instead of that car and try to find one who can look out for your best interests.
If you find a dealer pressing you to sign on a new car, you must recognize that they may not be reliable. No dealer should push you to sign off on a deal if they are looking out for your best interests. Try to consider all your options, and don't rush into buying a car for fear that you won't find the same model elsewhere.
2.      Discuss Your Options
The fight is not over once you have found your dealer. In fact, it has just begun. Try to discuss all your options with the dealer, and do not reveal how much you are willing to pay. Try to tweak your down payment to get the best deal possible.
You might not get an approved financing option right away. Don't worry. There is plenty of time to find a dealer with an all-credits welcomed policy. Try to look for terms that allow you to pay off the loan as early as possible without putting a strain on your resources.
3.      Review the Agreement
Do not agree on anything you do not understand, and do not sign. Some dealers may trap you in fancy terms, which can increase your cost even after signing. Do not sign off on a deal that is subject to change. It is better to wait for the contract to be finalized.
Final Thoughts
Dealer financing doesn't have to be your last resort. If you are looking for the best options with all credits welcomed, dealerships can get you the best deals. However, looking for multiple dealerships before you trust one and go ahead with financing is best.
If you cannot get a car financing option, try your luck at dealerships. Ensure you understand the terms and conditions before signing off on anything. Moreover, set repayment reminders so that you do not miss out on any deadlines.