The Importance of Car Fax Report History
Posted Monday, Jul 24, 2023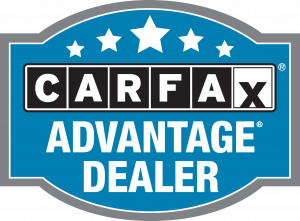 If you're on the quest for a used car, you should consider looking at Carfax reports to learn everything there is to know about it before purchasing it.
A Carfax report helps you confirm details about the car, such as its make and model and VIN number. This ensures that you're purchasing a used car that doesn't have any problems or serious mechanical issues requiring extensive repairs.
What Does a Carfax Report Contain?
Simply put, Carfax reports can provide little details about the car, such as its history of owners, accidents, maintenance, and various factors that could affect its operability and value.
Carfax collects information from multiple sources and combines it into a formatted report. You can buy the report from Carfax's official website and view the entire reported history of the vehicle there.
It's helpful to think of Carfax reports as an aggregator that combines information from multiple sources into a unified database. Carfax also lets you make database queries about specific vehicles through their website.
Carfax's sources include state vehicle bureaus, insurance companies, vehicle repair businesses, rental agencies, and automotive auctions throughout North America.
Important Areas of a Carfax Report
Carfax uses an elaborate method to store the essential information you need before buying a used car. The most important section of a Carfax report will list the following information about the used car:
Number of Owners
Title History
Accident History
Odometer Reading
A Word on Carfax History Reports
Although vehicle history reports are reliable, they aren't always accurate in determining the number of owners the used car has had. For example, ownership history may change if it's a new owner, a dealer transfer, or if it's the same owner who moved to a different state.
Note that Carfax may not provide you with details about the previous owner's name to protect their identity.
Accident History
One of the best things about a Carfax report is the ability to review its accident history. It is worth noting that no two accidents are the same. Some require quick repairs, while others may require expensive mechanical or structural repairs, which could affect the car's long-term performance and resale value.
For example, something as simple as a windshield repair shouldn't be a cause for concern. However, a mechanical or structural problem costing well over $3,000 may deter you from buying a used car.
A Carfax report will indicate if the used car has had the following problems:
Been involved in an accident.
Been declared a total loss.
Gone through extensive structural damage.
Had its airbags deploy because of an accident.
Don't Buy a Stolen Car
The Carfax report may also help you identify if the used car was once stolen. This is a major red flag, and you may want to avoid buying such a car. Firstly, the car may have been stripped of its best parts, with those components being replaced by substandard parts. Moreover, during a robbery, the thieves may have tampered with the electronic components or engines.
Always Check out the Odometer Reading
One of the biggest red flags on a Carfax report is the odometer reading. The numbers you see on cars should not be lower than what you see in the Carfax report. Odometer readings are recorded at every point in a car's life - including major service inspections and registration. The number on the dashboard should match the numbers on the Carfax report.
If the numbers on the report don't align with the number on the car's odometer, it may be a definitive sign that someone tampered with the odometer by rolling it back, which is illegal and a major red flag.
Recalls
Before buying a used car, check if it has been subject to any recalls based on its make and model or year. If the car has been subject to recalls, check to see if the recalls were serviced on time or not.
Recalls are usually made because the manufacturer learned of a major defect that could jeopardize the safety of car passengers. Some used cars sit on a dealer lot for a long time without being serviced for recalls.
In general, you should avoid cars that have been subject to recalls. Note that car brands such as Toyota have been subject to fewer recalls.
Service Record
Although a Carfax report will not document every single car service appointment, you should expect routine maintenance work and major services to be included. Things such as camshafts, wheel bearing replacements, brakes, and other extensive repairs should be recorded in the report to give you an idea of whether the repairs were conducted on time.
Was it Used as a Rental Car?
Many people drive their rental cars with reckless abandon, which often results in excessive wear and tear. So, if the Carfax report notes that it was used by a rental agency once, you may want to find a different used car. On the flip side, the rental car should be cheaper to purchase and may be well maintained.
However, some motorists feel uncomfortable with the idea of buying a used car that may have been subject to excessive wear and tear by unruly drivers.
Have the Car Inspected by a Professional
Sometimes, it's just good practice to have the car inspected by a professional mechanic. This is because Carfax reports are only as good as the data collected. If a severely damaged car was repaired privately, the damage may not be covered in the vehicle history report.
This is why it is important to have the car inspected. Note that used car dealerships like Budget Autos LLC only sell used cars that have a clean vehicle history.
Wrapping Up
Buying a used car can be a nerve-wracking process because you can never be too sure about the car's ownership history and what issues it may be hiding under the hood. However, Carfax reports are an excellent way to unravel the used car's past so you can make an informed decision. The data may help give you peace of mind that you made the right decision - whether you proceeded with the purchase or decided to move on.