Empowering Customers: A Guide to Getting Financed
Posted Sunday, Jun 25, 2023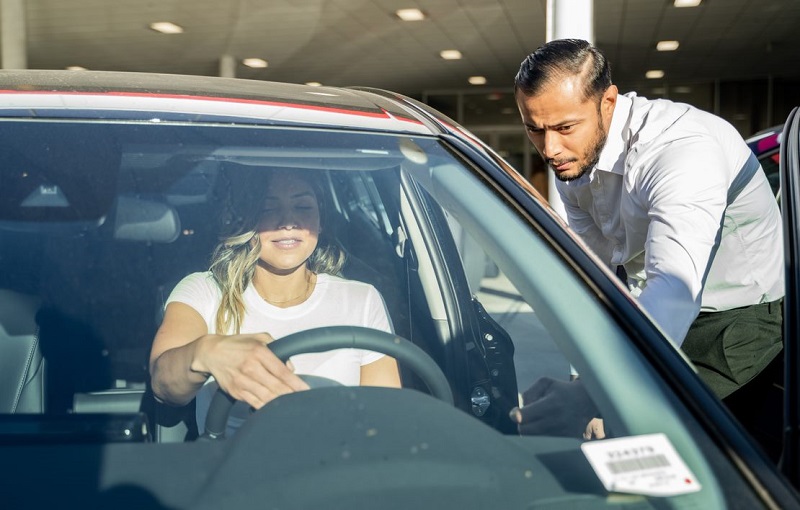 Buying a pre-owned vehicle is going to be one of the biggest financial decisions you can make. Just like buying a house, or a new car, this should be regarded as a long-term investment where you will be required to make monthly payments for months or years to come.
Finding the right auto dealership that doesn't shy away from helping customers get financed will ensure that you don't end up at the sharp end of the stick when it comes to making those monthly payments.
Why opt for Dealership Financing?
There are quite a few reasons why your car loan application may get rejected by a bank or financial institution. From low credit scores to a high debt-to-income ratio, which means a large chunk of your monthly income goes on paying off debt, to not providing enough verifiable proof of income, any one of these reasons can torpedo your dream of bringing home a pre-owned car, or even a new one, for that matter. Keeping that in mind, dealer financing provides potential buyers with a quick and efficient way to pay for a pre-owned car without having to sit through the flashy pitches of banks and lenders that are designed to sway you to pay more money.
In-House Financing Options
Opting for in-house auto financing is a great way to drive home with a good deal from the auto dealership. Here are some of the benefits of going with in-house financing when buying a used car;
Promotional Interest Rates
Used car dealerships are always running promotions and special offers throughout the year. This means it is possible for you to take advantage of promotions that include factory and discounted financing all through the year.
Negotiable Interest Rates
In-house financing options that are offered by used car dealerships are also considered to be far more flexible. Finding the best prices does take a lot of time and effort, which is why it is important to choose the right used car dealership that not only offers you a large inventory of used vehicles but also the best in-house financing options.
Interest Rate Options
A person buying a used car at a dealership, along with taking advantage of their financing options, will be entering a competitive pricing market. This is why it is not unheard of for dealerships to have entire financing teams to help customers get the best deals. This is also one way for used car dealerships to build a lasting relationship with their lenders as well as their customers by providing them with a whole range of financial options.
Start with the Negotiation
The crux of the negotiation is going to be at the financial department of the used car dealership. When starting the negotiation process, it's smart to keep the overall cost of the loan in mind, rather than just focusing on the monthly payments. It could also help if you show up at the dealership's finance office with a preapproved loan from another lender, which will give you more room to negotiate. Even if you do not get preapproval from a third-party provider, you can still bring down the amount of your monthly payments by refusing any add-ons, which often bump up your overall monthly payments.
Incentivizes Those with Poor Credit
One of the reasons why in-house financing is the best option is because the dealership does not go too hard on those who have a bad or fair credit score. This means you are going to have an easier time getting auto financing from dealerships that offer in-house loans, as compared to traditional banks and lenders. Even if you have a poor credit score, it is still possible for you to find longer loan terms with in-house dealership financing. This can be great news for those who have a less-than-stellar credit history since it allows them to purchase higher-priced vehicles with significantly lower monthly payments.
Convenient Add-ons
We mentioned earlier that refusing any additional services by the used car dealership is a good way to lower your monthly payment costs when getting in-house financing; for some folks, these add-ons are an advantage. For instance, when opting for in-house financing from a dealership, you could be eligible for other service discounts whenever you carry out tire changes, oil changes, alignments, and other scheduled maintenance work at the dealership.
Don't Underestimate the Trade-in
Reputable used car dealerships are always helping customers get financed, but they are also a good choice for trade-ins. While you cannot expect to receive the same amount of money as you paid for your current vehicle, the used car dealership will make an agreeable trade-in offer, considering you have opted for in-house financing. This means you're not going to receive a discounted price for your trade-in, which will also bring down the overall amount of monthly payments that you need to make to the dealership.
Hassle-Free Paperwork
One of the perks of opting for in-house financing at a dealership is that it can help streamline the entire process. From choosing a vehicle from their inventory to finding the best financing option for your specific needs and taking care of any paperwork, in-house financing is the way to go when it comes to purchasing a pre-owned car at the dealership. You can always expect to receive a more personalized service whenever you get auto financing from a dealership.
Ending Note
Having to pay fewer upfront costs when going with in-house financing options means you end up paying less as compared to going with traditional bank loans and other third-party lenders. Reputable used car dealerships such as Budget Auto NY are always helping customers get financed when purchasing pre-owned vehicles, which results in more savings. You also get faster approval with in-house auto financing, so you don't have to wait too long to drive off in your car.